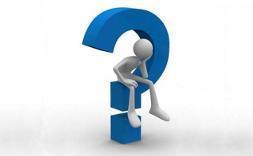 A Vicariate is a group of parishes within an Archdiocese, defined by geographic area for the purposes of administration. To view/print a map defining the Blue Water Vicariate area, please see below.
The Archdiocese of Detroit's 224 parishes are sectioned into 4 Regions- Central, Northeast, Northwest and South- that have 4 Vicariates apiece. See below for a printer friendly map which details the Region & Vicariate boundaries.
Each Region is guided by one of the AOD's 4 Auxiliary Bishops. Blue Water Vicariate is located in the Northeast Region. Our Regional Moderator is Auxiliary Bishop Michael J. Byrnes.
The 16 Vicariates located within the Archdiocese of Detroit are each represented by a cleric as its Vicar. As was announced in the February 2016 Vicariate Newsletter, the Blue Water Vicar is Reverend Joseph Esper of Immaculate Conception in Ira Township.

To explore the 16 Vicariates of the Archdiocese- complete with parish links, regional maps, contact information and more- please click THIS LINK.