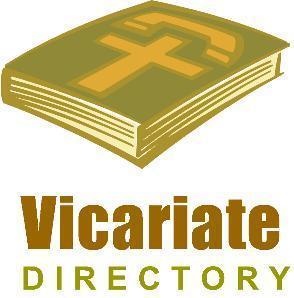 The sidebar includes many links for various categories. For instance, to read about what's happening at Blue Water Vicariate Pastoral Council meetings, what their Mission is, or who your Representatives are, click that link. Directors of Religious Education, Christian Service, Evangelization, Stewardship and Vocations all have their own page to post items of interest.
The "Vicariate Churches" and "Vicariate Schools" links list respective contact information, to include maps for directions, emailwebsite addresses and more.
This method of Communications is a very effective manner in which to spread the good news about meetings, seminars, training of any kind, etc. In addition, it saves time for all involved- no more time spent making multiple phone calls or sending repetitive emails. Send your info to us for your respective webpage and direct your Commissions to keep an eye on that page for upcoming events and pertinent information.
If you're looking to modify any currently posted parish information or send in new information, please print out a "Parish Information Form" provided in the sidebar and fill out the respective updates. The completed form can be scanned and emailed to the address below. Pastor authorization is required for any modification, unless previous alternate arrangements have been made.
For a printer friendly Vicariate Directory, documents with various formats provide current information below. Modifications are welcome at goodnews@bluewatervicariate.org. Thanks, in advance!