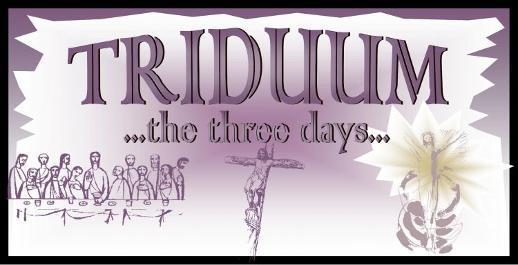 WHAT IS THE PASCHAL TRIDUUM?
The Paschal Triduum (or Easter Triduum) is the three day period that recalls the Passion, death, burial and Resurrection of Jesus Christ as outlined in the Gospels according to Matthew, Mark, Luke and John.
WHEN IS THE PASCHAL TRIDUUM?
The Season of Lent concludes and the Paschal Triduum begins on Holy Thursday with the Evening Mass of the Lord's Supper, ending with Evening Prayer on Easter Sunday. For more information (and a printer friendly chart) on Liturgical Seasons of the Catholic Church, please click on this Liturgical Seasons link.
THE PASCHAL TRIDUUM IN BLUE WATER VICARIATE
See reported 2016 parish schedules below! Click any event link to display additional information! Parish offices are encouraged to share their info by sending it UPON THE FINALIZATION OF EVENT PLANNING to goodnews@bluewatervicariate.org.