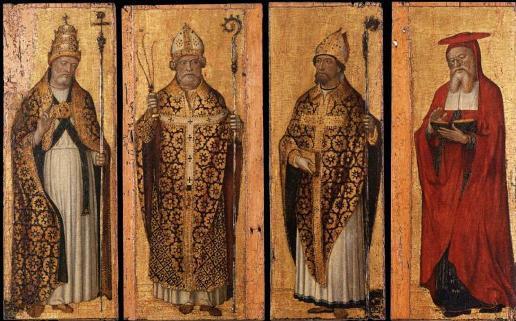 DOCTORS OF THE CATHOLIC CHURCH
Listed below, by year of appointment, are the 36 Doctors of the Catholic Church. Some dates of birth and/or death, due to their earlier occurrences, are approximate in nature. We are continuously researching information so as to provide the most accurate data available. Thanks for your understanding.
For a printer friendly version of the Church Doctors, please click on the PDF document offered in the sidebar. Also posted in the sidebar is a link to the Church Fathers webpage. Modifications are welcome at goodnews@bluewatervicariate.org.