The Perceptions of the Faithful survey marks the first time parishioners from within the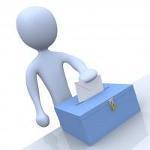 Archdiocese of Detroit have been asked to evaluate current planning efforts related to these mission priorities. The survey allowed for the collection of large amounts of data that will inform future planning efforts in the Archdiocese, vicariates, and parishes.

The Vicariate Parish Profile & Survey Results were made available to each of the AOD's 16 Vicariates on Thursday, August 21, 2014.
To view/download/print these results, please click HERE.
Listed below are printer friendly, individual survey results for all 10 Blue Water Vicariate parishes as well as AOD resources related to Perceptions of the Faithful.